Hey friends, here's hoping that (if you celebrate it), you are looking forward to a wonderful Thanksgiving holiday with lots of time for friends, family and (most of all) turkey…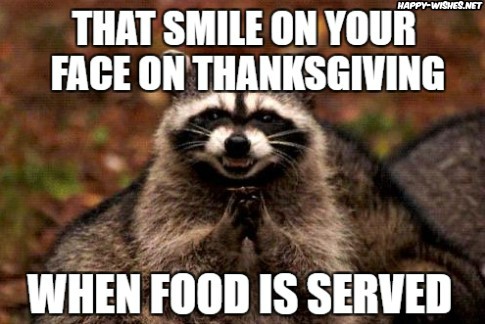 We've reached a season of gratitude and as we pause for reflection, I want to take a moment to note how grateful I am to all of you who are reading and responding to the blog. When I started the blog I hoped that I would reach an audience who could benefit from some financial aid tips and advice, and I am so pleased that the blog has been a source of information and inspiration for many of you.
Next month, we will be spending some time focused on making it through the holidays without spending all of your money, and looking at what happens when the unexpected occurs (how to manage emergency expenses). As we prepare for the holiday season, I would love to know if you have tips for managing the Christmas / Hanukkah / Kwanzaa / Winter Solstice present extravaganza. What do you do to live within your means?
More to share in the coming weeks, but here's a great early read entitled "16 Ways to Celebrate a Budget Christmas".
And in the meantime, a quick poem for the the Thanksgiving holiday with an important message about Black Friday buried in it:
Twas the night of Thanksgiving,
and all through the house,
not a creature was stirring
not even a mouse.
We all had had more than
our share of good food,
eating turkey and stuffing, and
not to be rude
but our waists had expanded
past one more belt notch,
was it fate that demanded
that last glass of scotch?
Well, now that the eating
is finally done
and all of the "younglings"
are resting their "tums",
it's time to start planning
the shopping excursion,
we'll take in the morning,
some say it's perversion
the sheer gabs of money
we spend on our gifts
when all the world over
the need is for thrift
but we spend our dough
as though it will never
diminish and so
we think we are clever
when deficits rise
(both our own and the national).
Can you sense the surprise?
We don't think that it's rational
when our stomachs and purses
fill up, pop our buttons,
the rest of the nations
know we are just gluttons.