Right now I'm going to guess that almost everyone who can is spending a lot more time in their "casual clothes". So I'm not talking about those heroes of this new world we live in — the nurses, doctors, EMTs, grocery store workers, mail carriers, etc. — who still have to leave the house to go to work. But for many of us who can either stay at home to work, or for whom (unfortunately) work is not an option right now, I imagine our dressing patterns have changed.
In fact, the Washington Post recently featured a story they entitled "Business on top; pajamas underneath" all about the move to much more casual "work" attire.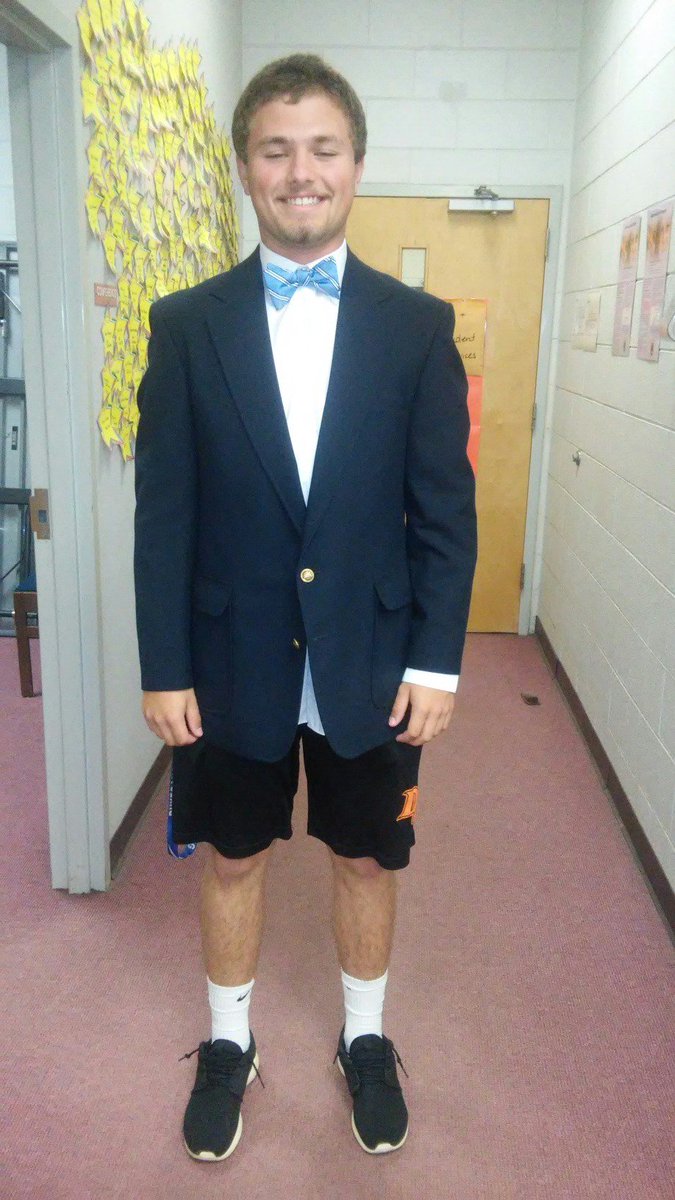 So maybe it isn't PJs, but it counts.
Today what counts for this post is a financial aid PJ. And, no, I am not talking about money-themed bedwear, but rather what we call in financial aid a "Professional Judgment".
When you apply for financial aid, you always use the income from the prior–prior year (so if you apply for the 2020-21 academic year, we use your income from 2018). Why is that, you ask? Well (I answer), remember that the FAFSA "goes live" as of October 1 the year prior to the start of the academic year (in this case, October 1, 2019) and we have to use the last completed income year as of the date the FAFSA goes live (which in this case would be the 2018 income tax year). [I wrote about the FAFSA in a previous post that will give you an overview of the form.]
So to visualize this, it might help to use the image below. You can see that the income you (and your parents?) earned from January to December 2018, for which you filed a tax return in April 2019, and then filed a FAFSA as early as October 1, 2019, is finally used to determine your financial aid for the 2020-21 academic year (with bills usually due in late Summer 2020 and early winter 2021).
So the income determining your financial aid earned as long ago as January 2018 can be used to determine the financial aid 20 months later (August 2020)? What? (insert screeching sound here) But what if your income has changed since then? What if you are unemployed or if (heaven forbid) a parent has passed away? What happens then?
Put on your pajamas, grab a snack, and let's talk about PJs (Professional Judgments).
But first one more aside. There are lots of different kinds of Financial Aid Professional Judgments and we've reviewed one of them already here on the blog. When a student is otherwise dependent on their parent(s) for financial aid purposes (see the review of that here), there may be extenuating circumstances that convince a financial aid officer to declare the student independent (more on that process here). This is a kind of professional judgment (relying on the financial aid officer to determine if your circumstances warrant an override of the official definition of dependence) and financial aid officers have many other kinds of professional judgment they are granted.
Another kind of PJ (professional judgment) applies to the situation when a family has lost income (perhaps due to unemployment or to the death of a parent). While the FAFSA requires an analysis of 12 months of income, a financial aid officer is allowed to choose (in exceptional circumstances, and on a case by case basis) a different 12 months if the family's situation calls for it.
So for example, if a family files the 2020-21 FAFSA using their 2018 income, but a parent loses a job in June 2019, the financial aid officer could use the 2019 income, the expected 2020 income, or the income from June 1, 2019 to May 31, 2020 (or indeed any other 12 month period they thought was appropriate). This flexibility is an option for financial aid officer (never a mandate) and each financial aid officer may make a different decision based on their professional judgment. But there are a few common attributes which, as a student or parent, you should know:
The decision must be made on a case-by-case basis. For example, a financial aid officer cannot say that every one who lost a job due to the COVID-19 situation will be granted an override, but she could review each case one at a time and reach the same decision for each.
The decision must be based on adequate documentation. The definition of adequate is left to the financial aid officer but almost always requires submission of information from a family documenting the condition which caused the request. This might include a notice of termination (job), unemployment compensation forms, a doctor's note, or a death certificate. Again, the requirements can vary from officer to officer, although most will ask for a letter from the family explaining the situation and some type of third-party documentation.
There is no mandate that a PJ be offered, but Federal Student Aid does encourage those of us in the financial aid offices across the country to take into account the situations many of our families are experiencing during difficult times.
Financial aid officers are not limited to just changing income information when they make a PJ on the FAFSA. Indeed they can override any data element on the FAFSA (and sometimes do) as a response to a family's special circumstances (they cannot however change the EFC formula). Here are some examples I have seen:
Overriding a family's cash/savings/checking amount when a family has sold a primary residence but hasn't yet purchased a new one (remember that the value of a home is not reported on the FAFSA).
Adding to Federal Taxes paid to reflect a family's additional medical expenses which were not covered by insurance.
Changing the number in family or adding to Federal Taxes paid to reflect expenses provided to support family members who do not reside with the family but for whom significant cash support is provided.
While these are just a few examples of Professional Judgment, the list of what a financial aid office can do is almost limitless. They can change any individual FAFSA element they want if you provide a documented rationale with the relevant third-party documentation. Remember, they can do it, but you have to prove your case. You have to explain what makes your circumstance unusual and unexpected.
Some colleges even have their policies written on their webpage with their requirements clearly laid out. Take a look at UCF's PJ (Professional Judgment) web page or Pensacola State's PJ Request Form.
Of course, you might want to put on your comfortable clothes before you read on!
See you next time!